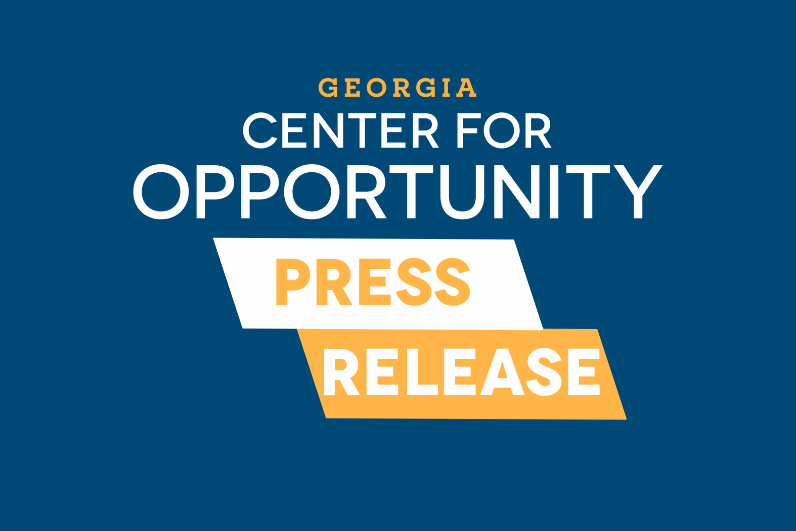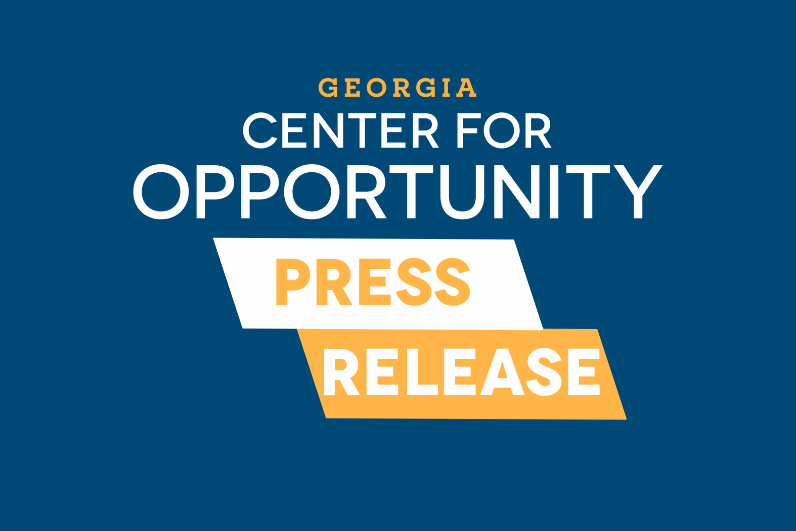 New report seeks to ease spike in Atlanta crime, restore community safety
The Georgia Center for Opportunity is releasing a new report on violent crime in Atlanta, which highlights the city's recent spike in violent crime and how to mitigate it.
Josh Crawford, Director of Criminal Justice Initiatives at GCO, developed the report, along with recommendations for reducing violent crime in Atlanta.
"The brief and its recommendations are designed to create a base level of what order and public safety should look like across the board," Crawford says. "It's imperative that we have an intentional conversation about the state of crime in Atlanta now, and how we can improve that for the future."
According to Crawford's report, criminal activity reduces opportunities in both small communities and metropolitan areas, destabilizing them in the process. In addition, crime devalues both businesses and individuals in those areas.
Although there have been positive steps toward improvement in Atlanta during recent years, there's still work to be done. Some of those measures still need to be implemented, while other solutions need to be developed. In his report, Crawford shares a number of recommendations.
A Dramatic Spike in Violent Crime
Since 2018, the rates of violent crime and homicide have increased dramatically in Atlanta. The largest spike occurred during 2020 and was a reflection of the broader trend nationwide. Between 2009 and 2017, homicides in Atlanta tended to average 90 or fewer, with a few exceptions in 2008 (105) and 2016 (113).
Since the rise in violent crime began in 2018, Atlanta has not experienced a year with fewer than 80 murders, with an additional 217 people murdered over the previous decade's average.
On top of the rising crime, many convicted violent criminals in Georgia aren't serving out their full sentences. As a result, they're being released back onto the streets long before their sentences end. For example:
Attempted murder convicts released during 2022 had only served 7.91 years of their sentences on average, or 35.78% of the time they were meant to serve

That same year, aggravated assault convicts had only served 4.03 years on average, or 29.57% of their sentences

Felons convicted of unlawful possession of a firearm had served only 2.83 years on average, or 27.29% of their full sentences
To make matters worse, a dip in law enforcement personnel has coincided with the rise in crime.
Pinpointing High-Crime Areas in and Around Atlanta
Crawford says that the majority of crime tends to be concentrated in small, dense areas controlled by violent gangs.
"We have to focus our efforts on gang-controlled areas across the city," he says. "By doing that, we'll start to see significant gains. It's a more effective approach than trying to broaden our reach."
Once law enforcement has pinpointed high-crime areas, Crawford says they can then implement a series of strategies he calls "focused deterrence." In other words, incidences of violent crime–such as homicides and shootings–would theoretically be reduced. This result is possible through concentrated social service and law enforcement activities in these gang-controlled sectors.
Using the combined, competent approach of law enforcement and social services would enable individual criminals to undergo rehabilitation. These measures would emphasize getting to the root of the problem, and helping each person to make the necessary changes to his or her life.
"We believe it's not possible to truly help reduce crime without directly addressing the person or problem where it originates," Crawford says.
More Recommendations for Improving Community Safety
In addition to narrowing the focus to areas of high gang activity and addressing individuals wherever possible, there are also things that can be done to improve community safety in those areas. Here are some of the steps Crawford recommends.
Address disrepair in Atlanta's communities by expanding cleanup efforts, tearing down or renovating abandoned buildings, and installing adequate street lighting
Build trust between community residents and law enforcement and social services, particularly through protecting the rights of victims
Remove egregious offenders from communities by implementing gang-enhancement provisions such as SB44 (2023) that keep these individuals incarcerated
Improve and require pre-entry cognitive behavioral therapy services for all juvenile offenders, no matter how non-violent their offenses
Reevaluate reentry programs through an external third party, examining the impact on revocation, rearrest, and reconviction
Through this strategic, multi-layered approach, Crawford estimates that it would be possible to reduce Atlanta's caseload to no more than six homicides each year.