Aidan's story: How a private school saved a young man's life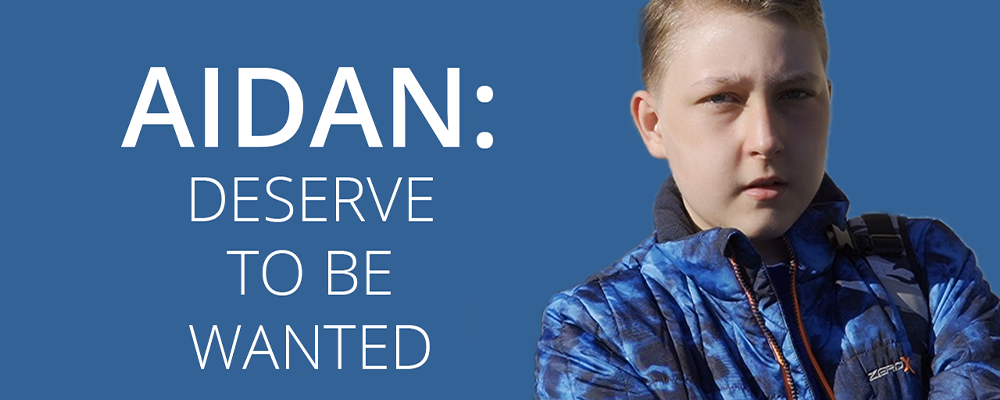 "Every day was truly a dark day."
That's how Tiffany Pearce describes life during the hardest weeks of trying to care for her son, Aidan. Diagnosed with bipolar with mania, on top of an earlier diagnosis of autism and sensory integration disorder, Aidan couldn't do most things we take for granted—everything from communicating his feelings to using the restroom. 
But tragically, that extended to Aidan trying to hurt himself during his manic episodes. To help, Tiffany would try to hold Aidan to prevent injuries. The results from this strong eight-year-old boy were that Tiffany herself would often get injured.
"He was having episodes three to four times a day lasting anywhere from one hour to three or four," Tiffany says. "With these episodes, it's like he didn't know who he was at the time."
When the manic episode calmed down and Aidan would recover, he would look at the blood on his mother and ask, "Why don't you move out and leave. I don't want to hurt you any more."
Tiffany took her son to a long list of doctors and specialists for help before he was eventually admitted to the Atlanta-based Peaceford Hospital, a behavioral health treatment facility. But even that didn't help. Aidan continued to struggle. It was all made worse by the fact that Tiffany could not stay with him at night.
"I'll never forget the time he looked up at me and said, 'Mommy, I want to be in heaven.' You just feel completely helpless as a parent at that moment," says Tiffany. "To hear an eight-year-old say that is devastating."
Later on, Tiffany waged a battle with the insurance company to move Aidan from Peachford to a residential facility where they would better be able to serve his needs. At the same time, she had to make a choice about where to send the young man to school.
It was the first time his mother heard, "we want Aidan."
All students deserve the chance to succeed.
But Tiffany soon discovered that not many schools were willing to support a child like Aidan. The local public schools in Cobb County wanted to put him on an EBD (Emotional and Behavioral Disorder) satellite campus, but Aidan's doctors and therapists said that would have been detrimental to his behavioral and development issues.
Thankfully, there was another option: CORE Community School, a private school in Atlanta. 
"I'll never forget them saying, 'We want him. We want Aidan.' That was the first time I felt hope in a year, because he deserves to be wanted. All kids should feel that. They deserve that," Tiffany says.
Today, Aidan is thriving at this private school that prioritizes serving students with unique needs and challenges.
"Being at school is the first time in a year and a half that I see Aidan smile," Tiffany says. "I didn't think I would see that again. I wondered if this boy with the biggest heart would ever feel like he was worth anything. And he did here."