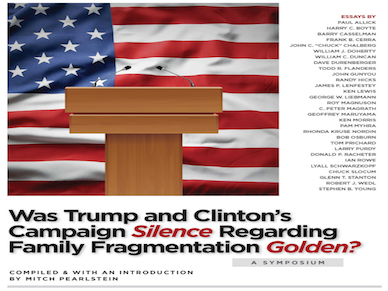 In a recent project spearheaded by the Center of the American Experiment, Georgia Center for Opportunity's President and CEO, Randy Hicks, tackled the one topic even politicians and religious leaders are shying away from – family fragmentation.
The written symposium "Was Trump and Clinton's Campaign Silence Regarding Family Fragmentation Golden?" is a collaboration of thirty writers answering two questions.
1. "Was Trump and Clinton's campaign silence regarding family fragmentation golden?
2.  Or was it leaden, especially when it comes to reducing poverty, improving education, and reversing crime?"
Click here to see the full essay.