Meet Healthy Families Initiative Certified Trainer Janae Combs, MA, LPC, NCC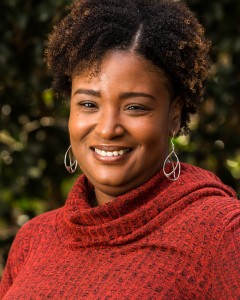 Janae is a Licensed Professional Counselor (LPC) with over 16 years of experience counseling adults, couples, families and adolescents. She has worked in multiple capacities ranging from psychiatric hospitals, residential facilities, support services, placement agencies and currently private practice.
Over the course of the next few months, Janae will be facilitating the "Sex Lies and Relationships" course for both adults and youth.
"The relationship courses offered through the Healthy Families Initiative fit right into the methods I use to help my clients. I would love to see the programs expand statewide, so more people can take advantage of the quality curriculum offered."
Believing that most people instinctually know what is best for them
and their situations, Janae uses a growth-oriented approach in helping her clients create positive life changes. These changes will inevitably enhance and build on their existing strengths, insights, and skills while they cultivate new ones.
"Sometimes you don't know where life is going to lead you, but it's best to be prepared for the journey along the way and your destination."

Many Georgia families are struggling relationally and financially. Divorce is common, and cohabitation and unwed childbirth are on the rise. Even many families that remain intact struggle to cover basic living expenses. You might not know where to begin to help.
The Healthy Families Initiative (HFI) is a community-based collaboration between individuals, churches, and businesses focused on transforming relationships and families in the Norcross and Peachtree Corners area. Our goal is to increase healthy relationships, family formation and stability, and decrease childbearing outside of marriage.
For more information about the Healthy Families Initiative (HFI) or to register for FREE classes, visit https://foropportunity.org/initiatives/hfi/