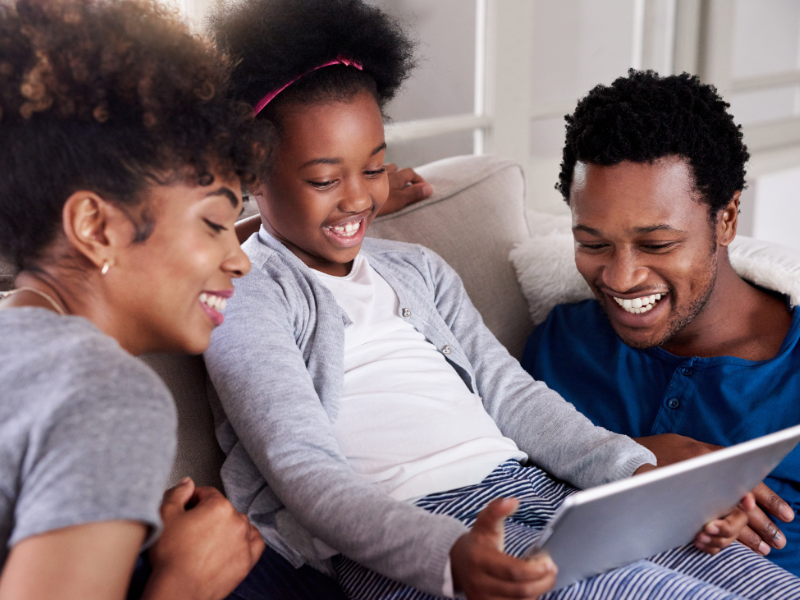 Announcing the Raising Highly Capable Kids program in Georgia
Key Points
 Georgia Center for Opportunity has partnered with a national nonprofit,

RezilientKidz

, to present the

Raising Highly Capable Kids parenting program

to adults across Georgia.

Raising Highly Capable Kids

is a 13-week evidence-based parenting program developed to build stronger families by empowering parents with the confidence, tools, and skills they need to raise healthy, caring, and responsible children.

GCO is holding a vision casting session on March 9, 2023, and if you represent a church or nonprofit that wants to get involved, you're invited. (See below)
We've got some exciting news to share about what's ahead in 2023! The Georgia Center for Opportunity has partnered with a national nonprofit, RezilientKidz, to present the Raising Highly Capable Kids parenting program to adults across Georgia. The program is specially designed to equip parents to address common child issues in our state.
Here's a quick rundown on the new curriculum. Raising Highly Capable Kids is a 13-week evidence-based parenting program developed to build stronger families by empowering parents with the confidence, tools, and skills they need to raise healthy, caring, and responsible children. The program increases parents' knowledge and skill level of the essential building blocks every child needs — the 40 Developmental Assets from Search Institute, which are proven to increase childhood resiliency and academic achievement.
The lessons are available to schools, nonprofits, churches, and other organizations focused on helping to build stronger families for Georgia — and ultimately stronger communities. Through a community grant issued by RezilientKidz, GCO is facilitating course offerings for interested parents who want to learn more effective skills and strategies as they raise their children. 
"It's not just about creating resilient kids. It's about creating resilient communities," says Joyce Mayberry, vice president of family at GCO.
Today, kids in Georgia are facing high levels of "at-risk behavior" that sets them up for struggles in one or more areas of their lives. Ultimately, they could face unfavorable outcomes that affect them long-term — possibly for the rest of their lives. The Raising Highly Capable Kids program teaches parents the skills required to help keep their children from engaging in these risky and destructive behaviors.
To make Raising Highly Capable Kids successful, we're depending on help from communities statewide. Here's who we're looking for: 
School leaders to provide local parents with the tools they need to help their children succeed academically.

Church leaders to offer courses in their communities, with the goals of increasing local involvement and reducing risky behaviors.

Nonprofit leaders and organizations to host community-based classes that ultimately reduce family and emotional stress by helping kids avoid destructive patterns.

Donors to enable these leaders and organizations to offer classes for parents statewide.
Ultimately, Raising Highly Capable Kids is about helping our young people thrive and live their best possible lives. 
"We want youth to be seen, heard, and valued. Every child," Mayberry says. "Then they will show up as their best selves."
It's not just about creating resilient kids. It's about creating resilient communities.
It's not just about creating resilient kids. It's about creating resilient communities.
A look inside the Raising Highly Capable Kids 13-week curriculum
The Raising Highly Capable Kids curriculum is built around the Search Institute's 40 developmental assets, compiled from decades of research involving more than 5 million young people. Parents who attend training will learn from curriculum materials built on the foundation of the developmental assets. Children won't attend these classes, as they're geared exclusively toward adults. 
The course is split into thirteen weeks worth of materials for parents and ranges from self assessment of parenting skills and history to monitoring social media and even building a family identity.
How you can help
We need community support — which means we need you! We're looking for trainers, location providers, wraparound services, and individuals and organizations willing to fund the initiative. 
GCO is holding a vision casting session on March 9, 2023, and if you represent a church or nonprofit that wants to get involved, you're invited. During that time, we'll gather all participating organizations in one room to learn more about the The Raising Highly Capable Kids curriculum as a unit. Please register for the event here.
After the March 9 event, we'll begin training for those individuals who signed up to launch a class. Training will take place in one four-hour session on March 25, 2023. Throughout the process, GCO will be facilitating, consulting, and ensuring all participating volunteers have the books and training materials they need to be successful. 
Contact Joyce Mayberry at joycem@foropportunity.org if you'd like to volunteer time or facilities. Alternatively, if you know someone who would be a great trainer, share your referrals with us. We're looking forward to hearing from you and kicking off this new initiative!