UNDERSTANDING THE IMPACT OF NONWORK
ON COMMUNITIES & INDIVIDUALS
 Key Findings & Impacts
Work must be treated as more than a paycheck. It provides purpose, stability to families, and helps maintain strong mental health for an individual.
As we better understand the expansive impact on the unemployed of nonwork, we must adjust our thinking on unemployment numbers and policies that lead to unemployment. The true costs of unemployment go far beyond the financial impact to an individual. It impacts long-term mental and social health of the individual, their children, their families, and their communities.
We must adjust safety net programs to not just meet immediate needs, like food and shelter, but to lead individuals into work for their own mental and social health.
Children and the opportunities for a child is greatly impacted by parents not working. By not working to help individuals get into work, we are creating a perpetuating cycle that will lead to instability of work for children in these homes. This creates a systemic crisis in marginalized communities.
In addition to the economic and financial impacts, we found nonwork negatively
affected:
Mental wellbeing leading to stress, anxiety, depression, suicide risk, etc.

Self-esteem and personal sense of purpose

Physical health and life expectancy

Familial relationships and stability

Community cohesion and engagement

Academic performance and future income of children of nonwork parents
Impacts Beyond Financial Stability
While most understand the financial and economic advantages of work, the negative impact of not working on families, communities, and health cannot be understated. Work brings dignity and purpose to an individual which produces a ripple effect throughout their lives.
There are negative impacts on familial relationships and higher divorce rates. The children are impacted, and they tend to do more poorly in school, by not going as far with their education, and attaining lower future income. There is an impact on mental health, such as increased anxiety, depressive symptoms, and increased suicide risk. Substance abuse may be worse, especially among those predisposed to abuse. Physical health can be impacted, too, including higher susceptibility to respiratory infections and higher mortality. When non-participation becomes widespread, the community is adversely impacted from less community participation and maintenance of community resources, including deleterious impacts on societal institutions, such as civic clubs, marriage, extended family, and even religious organizations.
Conversely, more evidence is coming forth showing work has positive effects. Regaining employment can improve a sense of life satisfaction, mental outlook, and mental health. For those who lost jobs due to sickness or disability, reengaging in the workforce is therapeutic, promotes recovery and rehabilitation, minimizes mental and physical health, and overall provides a better quality of life.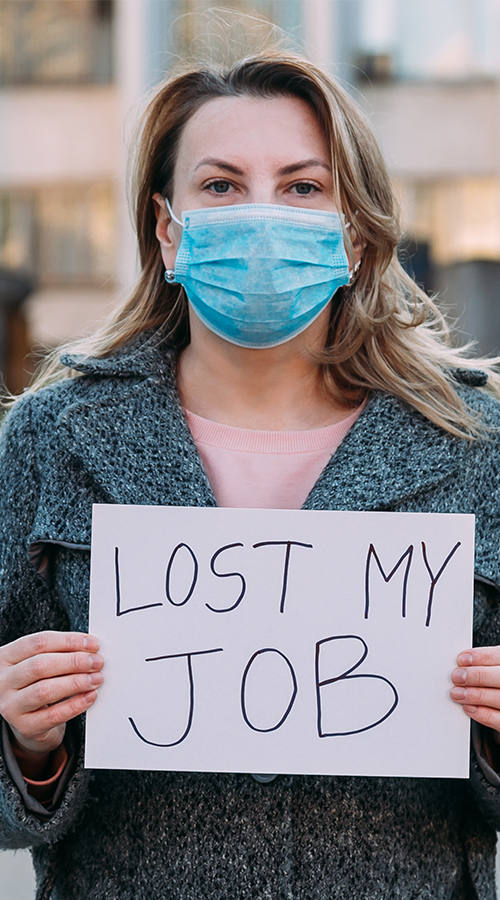 ABOUT THE STUDY
In collaboration with the Secretaries' Innovation Group, the Georgia Center for Opportunity reviewed literature on research-based evidence on the nonfinancial impacts from not working among those involuntarily separated from employment or those not participating in the workforce who have not yet established financial viability and who lack other meaningful supportive activities, such as caring for others or attaining further education or undergoing job training.
78 RESOURCES WERE RESEARCHED.