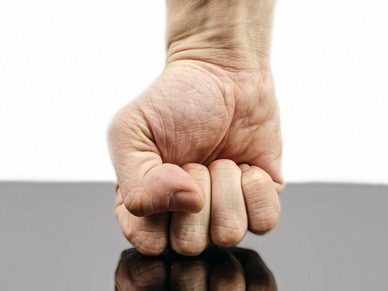 Something happened in College Park Wednesday night that hasn't really garnered much attention but should be front-page news. Thanks to the College Republicans at Morehouse College, I was able to participate in a panel* focused on how to constructively respond to recent police shootings of black males and the violence and protests that have followed.
Diego Aponte, President of the Morehouse College Republicans, said it best when he said that, while protests are necessary at times to raise awareness of a problem that's going unaddressed, the real question is whether we know what can and should be done to solve the problem.
While much of the discussion centered around ways the public can hold police officers accountable for their actions and how police can more effectively engage with the communities they serve – through things like actually living in the community or regularly interacting with community members – a significant amount of time focused on the systemic problems that are limiting opportunities for young African-American males.
Because of our work at GCO, the topics that kept coming up were not new to us – lack of a quality educational options, limited access to employment, and epidemic levels of family instability. Each problem, in its own way, chips away at the ability of an individual to succeed in life. Together, they can virtually insure that a person experiences poverty and all of the social pathologies – including crime – that come with it.
After a discussion that continued for the better part of three hours, a group of us agreed to come together again, but this time for the express purpose of plotting out the concrete actions we must take to change the status quo in Georgia on these issues.
Like a lot of the people I talk to, I am very worried for our country on many fronts. That said, the discussion that took place last night gives me hope that we still have what it takes – the intelligence, the candor, the faith, and the goodwill – to turn things around.
Many thanks to Leo Smith for the invitation to take part.
*Other panelists included Douglas County Solicitor General, Matthew Krull; Georgia GOP Director of Minority Engagement, Leo Smith; GAGOP First Vice Chairman and former Police Officer, Michael McNeely; Douglas County Police Chief Gary Spark; Retired Law Enforcement Trainer Darrin Bell; Conservative Talk Show Host and Political Commentators, Shelley Wynter and Attorney Robert Pattillo; Morehouse College Republicans Chairman, Diego Aponte; Spelman College student leaders, and Pastor Joel L. Trout.