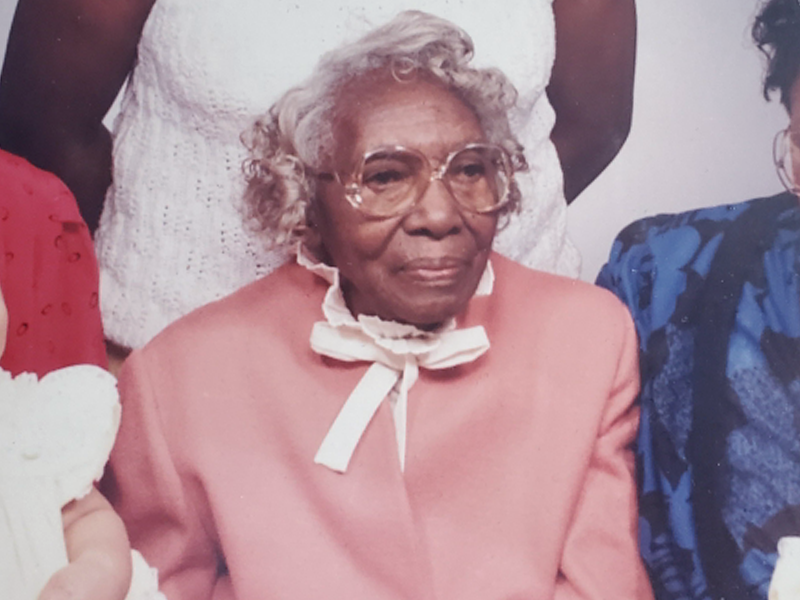 The Value of Sung and Unsung Heroes
As we celebrate, Black History Month, I'm reminded of the 1993 song written by Mariah Carey and Walter Afanasieff entitled "Hero". The words to the chorus went like this:
"And then a hero comes along
With the strength to carry on
And you cast your fears aside
And you know you can survive
So when you feel like hope is gone
Look inside you and be strong
And you'll finally see the truth

That a hero lies in you"
Heroes: Sung and Unsung
A hero is defined as a person who is admired or idealized for courage, outstanding achievements, or noble qualities. People like Harriett Tubman, a leading abolitionist and the most famous conductor of the Underground Railroad, are  "sung" heroes. 
An unsung hero is defined as one who does great deeds but receives little or no recognition for them. Respectfully known to her family as "Big Mamma," Emma White was an African American woman who fits the definition of an "unsung" hero. She was a matriarch and an example of strong family values.    
Finding Our Heroes
During the month of February, we often think about those well-known African Americans who have made a notable mark in history. Too often individuals who are everyday heroes in our own lives don't get much recognition—those who have found strength inside to provide and care for their families.
Think of a time when an unsung hero gave you hope and strength to carry on? Was it a teacher, pastor, friend, boss, or  family member?
For me, it was this determined and hard-working African American woman named "Big Mamma". A short, petite woman in stature who had a commanding voice like an army sergeant that immediately got your attention. You dare not speak or move unless you were called upon. Everyone in the family (young and old) respected and obeyed her. Big Mamma was my great grandmother and the stern matriarch of the family. She was an unsung hero!
A Hard Working Hero
Big Mamma was not only physically strong but she had a high work ethic. She chopped wood, milked cows, toiled her own land, and grew and maintained her own garden. These are only a few of the labor-intensive jobs she performed to provide for her family. Every weekend, Big Mamma (a dedicated entrepreneur and business woman) opened up her very own fruit and vegetable stand to sell to neighbors or people passing by. I am  unaware of the struggles she encountered as a black business owner, but I am certain there were many. Whatever those struggles or barriers were, Big Mamma persevered in order to provide for her family. To many black entrepreneurs, she was a hero. 
Family was everything to her. She provided food, clothing, and shelter not just for her immediate family but for near and distant relatives. Her cooking always brought the family together. She laid down the law about family with these words of wisdom: "Never forget where you came from" and "family is always going to be there for you in good times and hard times." She was the real example of strong family values. To so many families, she was a hero.
The matriarch of our family, "Big Mamma" died at the ripe age of 91. She is gone but not forgotten. Her strong values of hard-work and family first have left a lasting impression on me. She was and is my hero.
Remember Your Heroes
As an African American woman, I have been impacted by both Harriett and Big Mamma's heroic efforts. Headlines or no headlines, Harriet and Big Mamma were both strong African American women who paved the way for their people. 
While there are many known influential and famous African Americans who have been and are still being recognized for their notable achievements (like Harriet Tubman), let us not forget the many African Americans who have contributed and impacted the lives of their families and communities greatly without any accolades or world-wide recognition (like Emma White, a.k.a. "Big Mamma").
Both heroes are equally important. Both found the strength within to carry on.
I salute all African Americans, "sung" and "unsung" heroes, who have paved the way for us.  
That's why the work that I do at GCO in the Healthy Families Initiative is so meaningful—because we not only help African American families but we help all families THRIVE no matter their ethnicity. Many of the people we partner with are the real unsung heroes.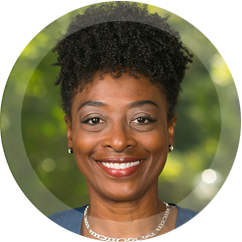 Katherine Greene
Program Manager, Healthy Families Initiative
As the Program Manager of the Healthy Families Initiative (HFI) at Georgia Center for Opportunity (GCO), Katherine works closely with the Program Director and Hispanic Outreach Liaison to strategically build community partnerships and manage relationship skill-building education classes throughout Georgia.