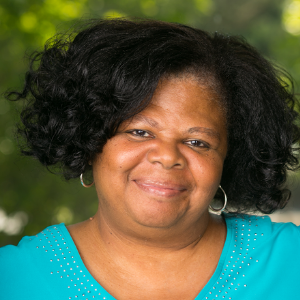 JOYCE MAYBERRY

VP Of Family
Joyce Mayberry is Vice President of Family for the Georgia Center for Opportunity (GCO), where she seeks out partnerships and raises awareness about GCO's resources and how those resources can equip and empower audiences.
Joyce's past experience includes work in the information technology sector, including as a trainer, PC repair tech, and helpdesk manager. In these roles, Joyce developed expertise in operations, administration, technical support, and facilitation.

Later, as a program director for a relationship education initiative, Joyce worked in the community and added the additional skills of community collaboration, event planning, and community outreach. She also developed a passion for helping others develop healthy relationships, which led her to become a volunteer for groups promoting healthy relationships as well.

During this time, Joyce realized that moving forward she would only work for organizations that had a mission of supporting families and the community. This decision changed the trajectory of Joyce's  life and allowed her a clearer path to her purpose.
Joyce has a bachelor's degree and master's degree in human services. She is also a Certified Family Life Educator (CFLE). Joyce was married in November 2019, and she still considers herself a newlywed. She also has five bonus grandchildren.
Be pointed. Be persistent. Be patient. But pray.