Many Special Needs Students Have Struggled with Virtual Classes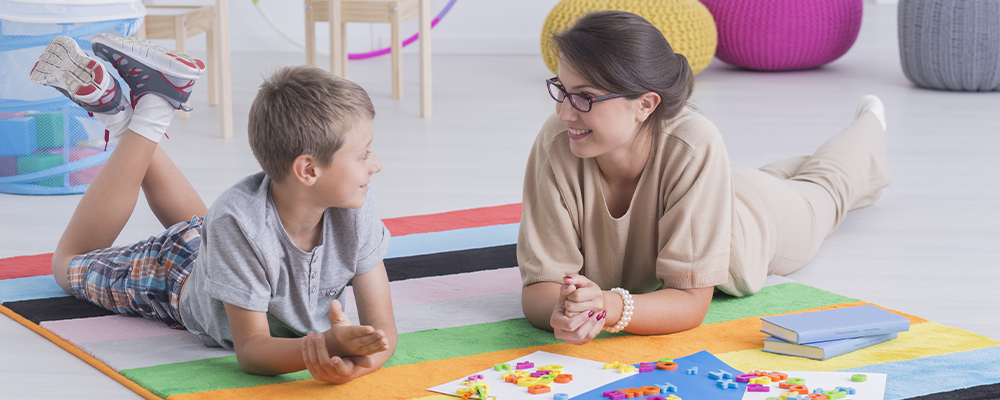 For some students virtual classes during the past year have been fine. Some have even thrived. But for many special needs students, it has not gone well, as a parent tells the Georgia Center for Opportunity:
A virtual classroom worked fine for Jennifer's two older children, but her youngest son, 10-year-old Joey, has Down syndrome. Online learning is entirely unworkable for him due to his special needs.

For example, DeKalb is following a normal bell schedule but staying engaged on Zoom for hours on end is not working. Morning classes will sometimes go well, but by lunchtime Joey is tuned out. It is impossible to get him back online after the lunch break for specials, such as music and art, and Jennifer cannot stay tied up until 2:30pm every day. She has seen academic and social regression for her son as he has little to no interaction with peers.

Additionally, his academic growth is limited due to repetitive practice of current skills on worksheets with no new individual instruction to learn new concepts in language arts or math. As a highly visual and experiential learner, he is missing the magic that happens in a classroom that cannot be replicated on a Zoom call.

"It's day-by-day and minute-by-minute," Jennifer shares. "One class he is engaged and on task, and the next minute he is hiding under the bed or taking his shirt off."
All children, no matter their needs, deserve the opportunity for a high-quality education that meets their individual requirements. 
Today, Axios wrote about a newly released report on 130 studies on the safety of school reopening. The report found:
Any benefits to closing schools are far outweighed by the grave risks to children from remote-only schooling — risks that intensify the longer it continues, the report says.
The harms include academic loss — so severe that it could set children back for life — and mental health problems related to loneliness and isolation.
There are also severe hardships on parents — mothers in particular, about two million of whom have left the workforce to care for their kids as part of remote learning.
"Schools are not super-spreaders," observes the report, written by John P. Bailey, a former deputy policy director at the Department of Commerce.
Fortunately almost 73% of Georgia's school districts are open for face to face learning. The rest need to reopen ASAP, and plans need to be made to help students who fell behind catch up.
This post originally appeared on PeachPundit.com on March 11, 2021.