School closures, a job loss, and health emergencies: How the pandemic is impacting one family of a student with special needs in Georgia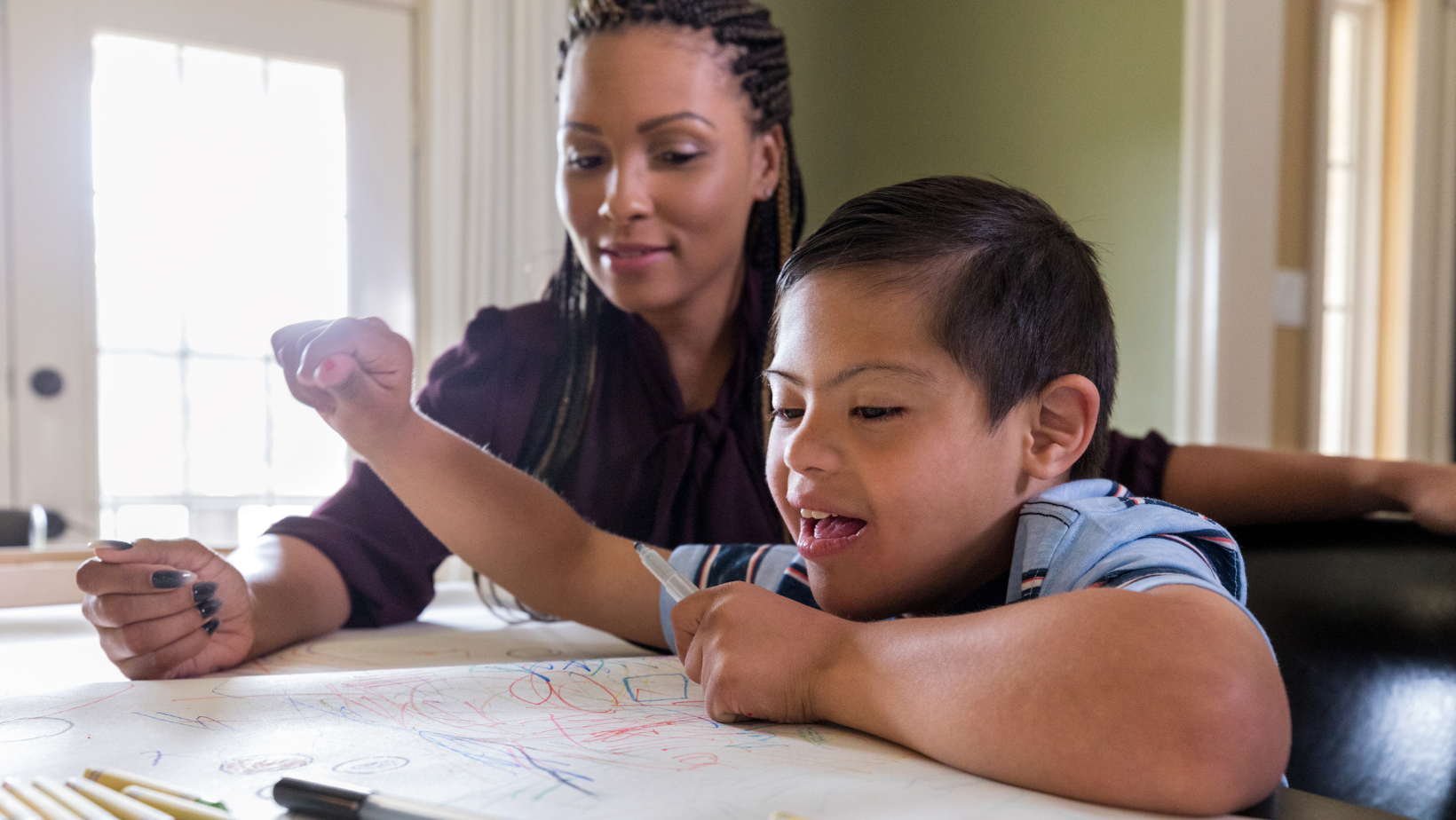 Students are missing the magic that happens in a classroom that cannot be replicated on a Zoom call
When the pandemic came home to DeKalb County in March 2020, Jennifer Sheran and her husband never expected that it would touch off a year-long stint of trials.
It all began with the public school system's transition to online learning. A virtual classroom worked fine for Jennifer's two older children, but her youngest son, 10-year-old Joey, has Down syndrome. Online learning is entirely unworkable for him due to his special needs.
For example, DeKalb is following a normal bell schedule but staying engaged on Zoom for hours on end is not working. Morning classes will sometimes go well, but by lunchtime Joey is tuned out. It is impossible to get him back online after the lunch break for specials, such as music and art, and Jennifer cannot stay tied up until 2:30pm every day. She has seen academic and social regression for her son as he has little to no interaction with peers.
Additionally, his academic growth is limited due to repetitive practice of current skills on worksheets with no new individual instruction to learn new concepts in language arts or math. As a highly visual and experiential learner, he is missing the magic that happens in a classroom that cannot be replicated on a Zoom call.
"It's day-by-day and minute-by-minute," Jennifer shares. "One class he is engaged and on task, and the next minute he is hiding under the bed or taking his shirt off."
Adding fuel to the fire, Jennifer's 25-year career in PR and corporate communications hit a speed bump in July when she lost her full-time job. Her income was a significant part of the household budget.
Normally, Jennifer would have launched a job search immediately, but the demands of online learning for Joey meant that she could only pick up a few freelance projects to try and bridge a small part of the gap in their family budget.
Today, nearly a year after DeKalb schools went virtual, Jennifer is getting so desperate that she and her husband have decided to list their home in Dunwoody and move south to Henry County, where public schools have been open for in-person instruction since September.
We're expanding opportunities and giving new hope to children across the state. All students deserve access to high quality education options. 
Good news on the horizon
Another layer of challenges hit when Jennifer's mother had a stroke and is now in rehab. With her father already suffering from COPD and advanced kidney disease, the Sherans will be selling their home and moving in with her parents to be caregivers until they can make the permanent move to Henry County.
All schools continue to have their doors shut to in-person learning, Jennifer shares that the special needs community "is getting completely overlooked."
"In other states and even elsewhere in Georgia, school districts make accommodations, understanding that special-needs students have a need to return back to classrooms earlier than others," she said.
There is good news on the horizon for families like Jennifer's: Georgia Governor Brian Kemp recently allocated $10 million in federal emergency relief dollars specifically to reimburse parents of students with special needs for education expenses incurred during the pandemic.
In Jennifer's case, the funds would be crucial to help hire tutoring help so that she can find more work to make ends meet.
"One-size-fits-all won't work here," she said. "We can't allow our special-needs students to fall even further behind. They will be more dependent on society as they transition to adults. These children are capable of so much if we give them the support they need."