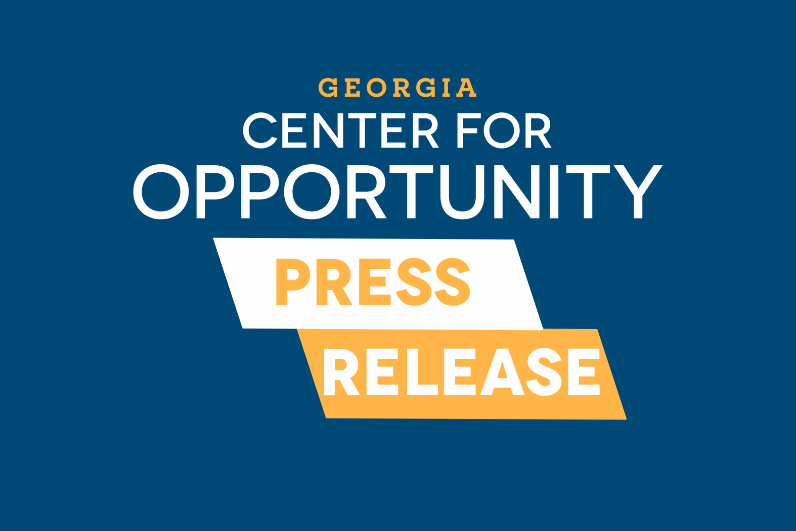 Lilly grant will bring the Parents First Initiative to Lawrenceville, enabling families to thrive
Lawrenceville, Ga. – Lilly Endowment Inc. has awarded an endowment grant to Lawrenceville First United Methodist Church. The grant will enable the church to facilitate the Raising Highly Capable Kids parenting program — called the Parents First Initiative — across the Lawrenceville community.

The Parents First Initiative is a unique partnership designed to empower parents to equip their kids for life. By leveraging the Raising Highly Capable Kids program, the initiative will help parents develop the skills they need while building the meaningful relationships that weave a community together.

"We are thrilled for the opportunity to work alongside Lawrenceville First United Methodist to make this curriculum available to more Georgia families," said Joyce Mayberry, vice president of family at GCO. "The endowment will help this critical curriculum continue to thrive. Beyond resilient kids, we're focused on building resilient communities. This grant will help us make a bigger difference in the lives of families across the state."

"We need a village to raise kids today and we want to help build that village together," said Rev. Dr. Adam Hilderbrandt of Lawrenceville First United Methodist Church. "Raising Highly Capable Kids' 13-week course will give footings to build this village and the connections made will allow the village to grow from there."

The Raising Highly Capable Kids program empowers adults to become stronger parents with healthier families. Its 13-week-long, evidence-based curriculum gives adults the tools and skills they need to confidently raise children who are caring, responsible, and healthy. 

Raising Highly Capable Kids is presented by the Georgia Center for Opportunity, in partnership with Rezilient Kids. It's currently being offered to adults in communities across Georgia. 

The objective of Raising Highly Capable Kids is to help kids have healthier outcomes across all areas of their lives, including family life, academics, mental health, social wellbeing, and their eventual careers. By focusing on the family unit and the whole child, the program improves parent-child communication, strengthens bonds, and helps kids to avoid risky behaviors.

"We're opening lines of communication between parents and students and improving academic outcomes," Mayberry said. "And, we're helping parents to see their strengths in parenting, equipping them with the right tools and resources to be successful." 

The program also connects parents to one another, creating a stronger community as parents learn how to create healthier, more effective environments for their children. According to Mayberry, it's critically important for parents to understand that they're not alone, and they have support along the journey. 

One of the program's most unique aspects is its focus on where parents excel in their roles as they raise their kids. 

"We're here to support them and identify their strengths," Mayberry said. 

According to Mayberry, this program isn't just about improving parenting skills and kids' outcomes in the here and now. It's about facilitating change across entire communities and carrying those changes into the future for generations to come. 

"Through Raising Highly Capable Kids, we're going to change the trajectory of families," said Mayberry. "We'll change the parents' lives and the kids' in turn. It's all about generational transformation." 

The bottom line is that communities need more programs like the Parents First Initiative. Raising Highly Capable Kids depends on community organizations, churches, and schools to get involved and help to facilitate its curriculum in local communities. From volunteer teachers to organizations that incentivize parents to complete their classes, there are many ways to get involved.

If you or your organization would like to help with Raising Highly Capable Kids, we're looking for leaders in: 

School environments who can provide parents in their communities with the tools they need to help their kids succeed in academics

Churches who are willing to offer courses locally

Nonprofit organizations who are willing to host local classes 

There is also an ongoing need for volunteers to teach the courses wherever they're made available.

Want to get involved? Get in touch with Joyce Mayberry at joycem@foropportunity.org.