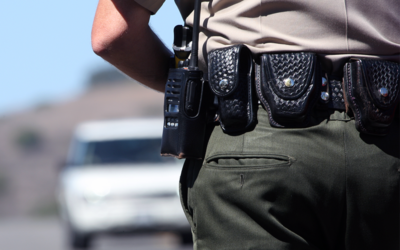 Knowing what civil asset forfeiture is and what you can do if you are a victim of it Let's talk about a topic that doesn't roll off the tongue or come up in casual conversation - civil asset forfeiture. We here at the Georgia Center for Opportunity (GCO) just...
Georgia officials spend about as much investigating claims of food stamp fraud as they recoup for the state. In the 2019 fiscal year, Georgia investigators spent more than $7.2 million to look into claims of fraud. Investigators found that $8.4 million in food...
The Senate Study Committee on Revising Voting Rights for Nonviolent Felony Offenders decided Wednesday to keep Georgia's constitution as it is. The members voted 3-2 in favor of continuing to restrict nearly 250,000 convicted Georgia felons from voting. According to...
Strengthening the role men have in creating healthy relationships is what No Longer Bound is all about. We are proud to partner to support these efforts.
Like many of you, this Thanksgiving our family will sit around a large table filled with decorations, turkey, stuffing,  mashed potatoes, that odd jello that your distant aunt insists on bringing, and those that we love. At some point, someone will clang a glass to...
Georgia's unemployment rate hit a record low last month, according to the Georgia Department of Labor. The unemployment rate dipped from 3.5 percent to 3.4 percent in October. It has not been that low for 20 years. The state also saw high job numbers amid a growing...
Q&A: Norman Hardman on Hiring Well, Doing Good in Columbus Norman Hardman is a lifelong resident of Columbus, Georgia. After starting his career in the world of finance, he's now taken his passion and skillset and applied them to one purpose: helping the...
Like you, we love family and giving during the holidays. Well, we have a new way you can support Georgia Center for Opportunity (GCO) and give during the season of giving: It's called Amazon Smile, and it's a chance to give back a small percentage of each purchase at...
Georgia Center for Opportunity's Hiring Well, Doing Good (HWDG) initiative is quickly gaining ground in Columbus, Georgia. Here's a brief Q&A from the front lines with HWDG Program Manager Kristin Barker. Q: What's the goal of HWDG in Columbus? Kristin: The...