A renewed reason to celebrate this Fourth of July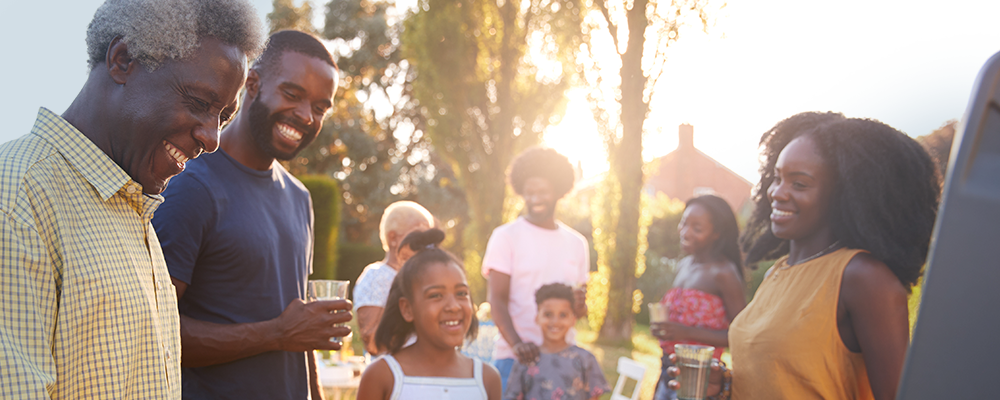 This year we celebrated our country and one of its biggest values…family. 
For many the Fourth of July is more than just a celebration of our country's birth—it is an opportunity to gather with family. An opportunity to connect and celebrate together. It feels like this past year, more than most, this was true as we came out of a period of social distancing and separation. 

While many areas of our state refrained from large gatherings, most people returned to having small gatherings of family and friends. Picnics and backyard get-togethers returned and with them came improved social, mental, and relational health for many of our families and neighbors.
As we have discovered over the past 12-14 months, these previously mundane gatherings with family are much more important to our community and personal mental health than we may have realized. We have taken for granted the value and the connections we need to sustain our lives. And we have had a reawakening to the requisite relationships that ground us and support us through hard times.
It is why family is one of the pillars of the success sequence which models the tangible ways that we can make strides in addressing poverty. It is a recognition of the importance of the role family has in creating stability and support. It is why we must continue to value it and why, I believe, it is directly connected to our national identity.
The Success Sequence provides an outline of how to reverse the cycle of poverty in our communities. 
But celebrating family happens outside of a single holiday (or even a nation). As the summer continues many of us will jubilantly gather and connect. It is as if the past year or so has reset our expectations and even our need to be with those we love.

I have seen many people recently post realizations of how much they missed being together and hugging someone. When it was part of our day-to-day, we just expected it. But since it was deprived from us for so long, we understand the importance of it.

Let us not forget the power of coming together. The strength we gain by being with one another and supporting each other. The power that comes out of family and relationships.