PRESS RELEASE: New report seeks to ease spike in Columbus crime, restore community safety
Violent crime is on the rise in Columbus, Georgia. What are the reasons, and can anything be done to stop it? Those questions are the topic of a new report from the Georgia Center for Opportunity (GCO) focused on Columbus' recent spike in crime and ideas on how to mitigate it.
Titled "Reducing Crime in Columbus: Safer Communities Through Policy," the report is authored by Josh Crawford, Director of Criminal Justice Initiatives at GCO.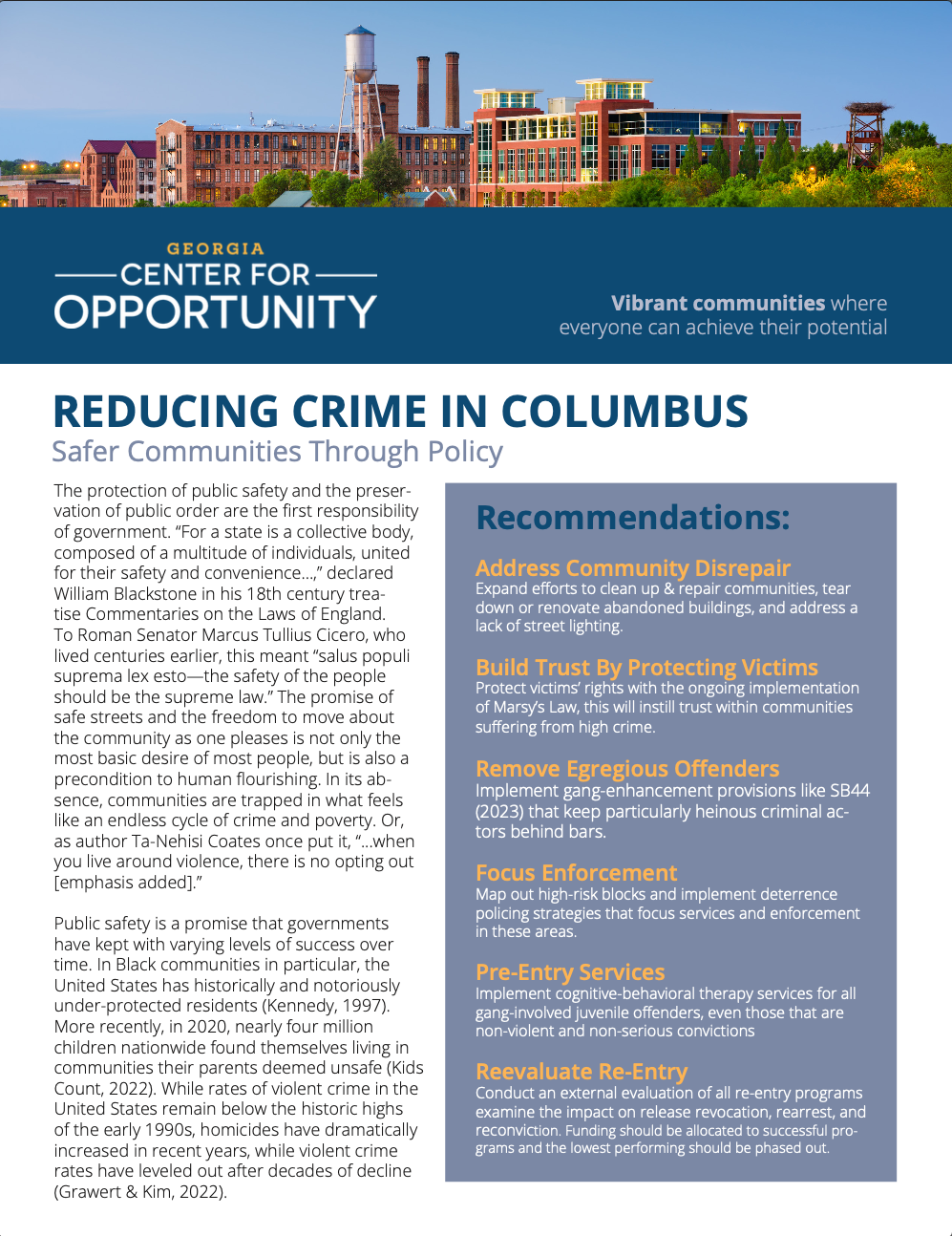 Access the Report:
Reducing Crime in Columbus
Our Columbus Crime Report details six practical solutions that city leaders can use to reduce crime in Columbus and restore safety, hope, and opportunity to the broader community. 
Reducing Crime in Columbus: Safer Communities through Policy
"Since 2017, crime has been on the rise in Columbus. And it's only gotten worse during the COVID-19 pandemic," Crawford said. "It's imperative that city and community leaders come together to solve this problem. Our new report provides the groundwork."
Quick Facts on Crime in Columbus
Columbus saw one of its most violent years with 59 murders in 2021.

The city's population is on the decline, correlated to the rise in violent crime.

A decrease in Columbus police has gone hand-in-hand with the crime spike.

Attempted murder convicts in Columbus who were released in 2022 only served 35% of their time.
"The human cost of this violence is dramatic, cutting lives short and leaving behind grieving families and fractured communities," Crawford said. "The toll of violent crime goes beyond the physical cost to those directly impacted and includes financial costs to victims and taxpayers, the loss of productive years, and decreased economic mobility and growth in communities afflicted with high rates of crime."
Six Policy Recommendations to Reduce Crime
Fixing the Columbus crime problem is about focusing on the most violent offenders. By addressing gang-related violence and solving more homicide investigations, Columbus can restore community safety, improve trust with city officials and law enforcement, and expand upward mobility and opportunity for residents.
Crawford suggests:
Addressing disrepair in Columbus' communities by expanding cleanup efforts, tearing down or renovating abandoned buildings, and installing adequate street lighting.




Building trust between community residents and law enforcement and social services, particularly through protecting the rights of victims.




Removing egregious offenders from communities by implementing gang-enhancement provisions such as SB44 (2023) that keep these individuals incarcerated.

Improving and requiring pre-entry cognitive behavioral therapy services for all juvenile offenders, no matter how non-violent their offenses.

Reevaluating reentry programs through an external third party, examining the impact on revocation, rearrest, and reconviction.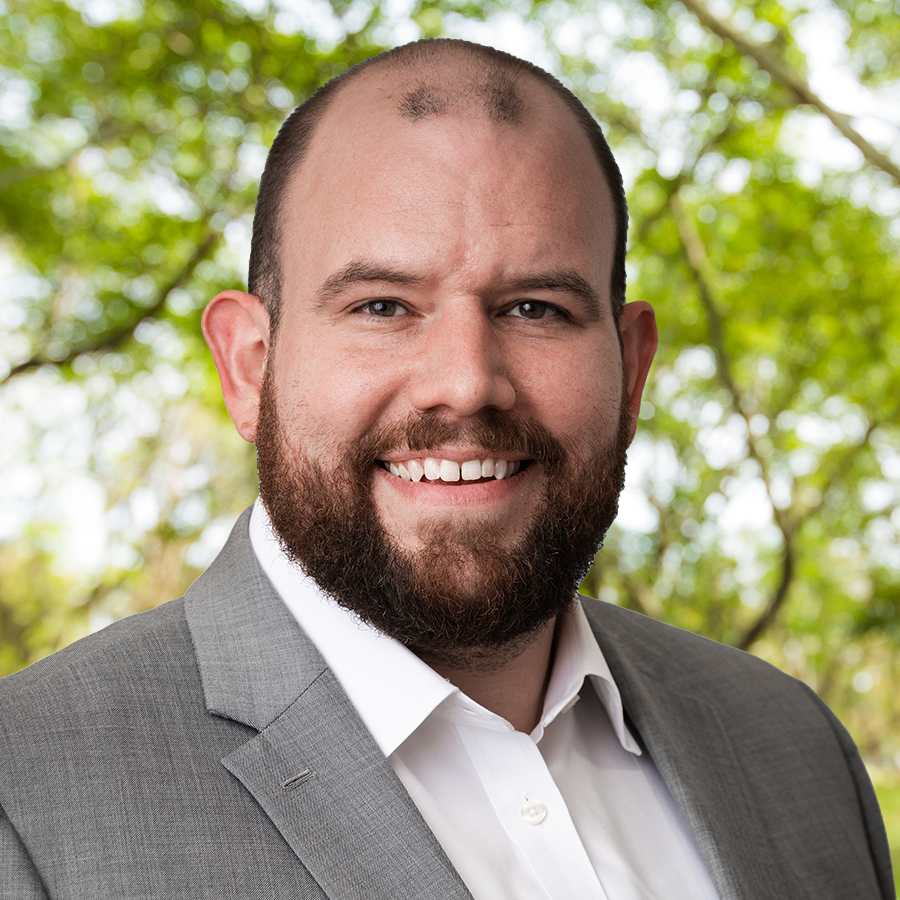 About The Author
Josh Crawford
Director of Criminal Justice Initiatives
Josh Crawford is a native of Massachusetts. He went to Penn State for his undergraduate degree and then finished law school in Boston. After a brief stint in Sacramento, California, working in the county district attorney's office, Josh moved to Kentucky to help start the Pegasus Institute, a nonpartisan organization designed to promote opportunity. In addition to serving as executive director of the organization, Josh had a special focus on criminal justice policy.
"By focusing on public safety and order, we can restore hope and opportunity to rural communities."