Help! Should I Choose Virtual School for My Child?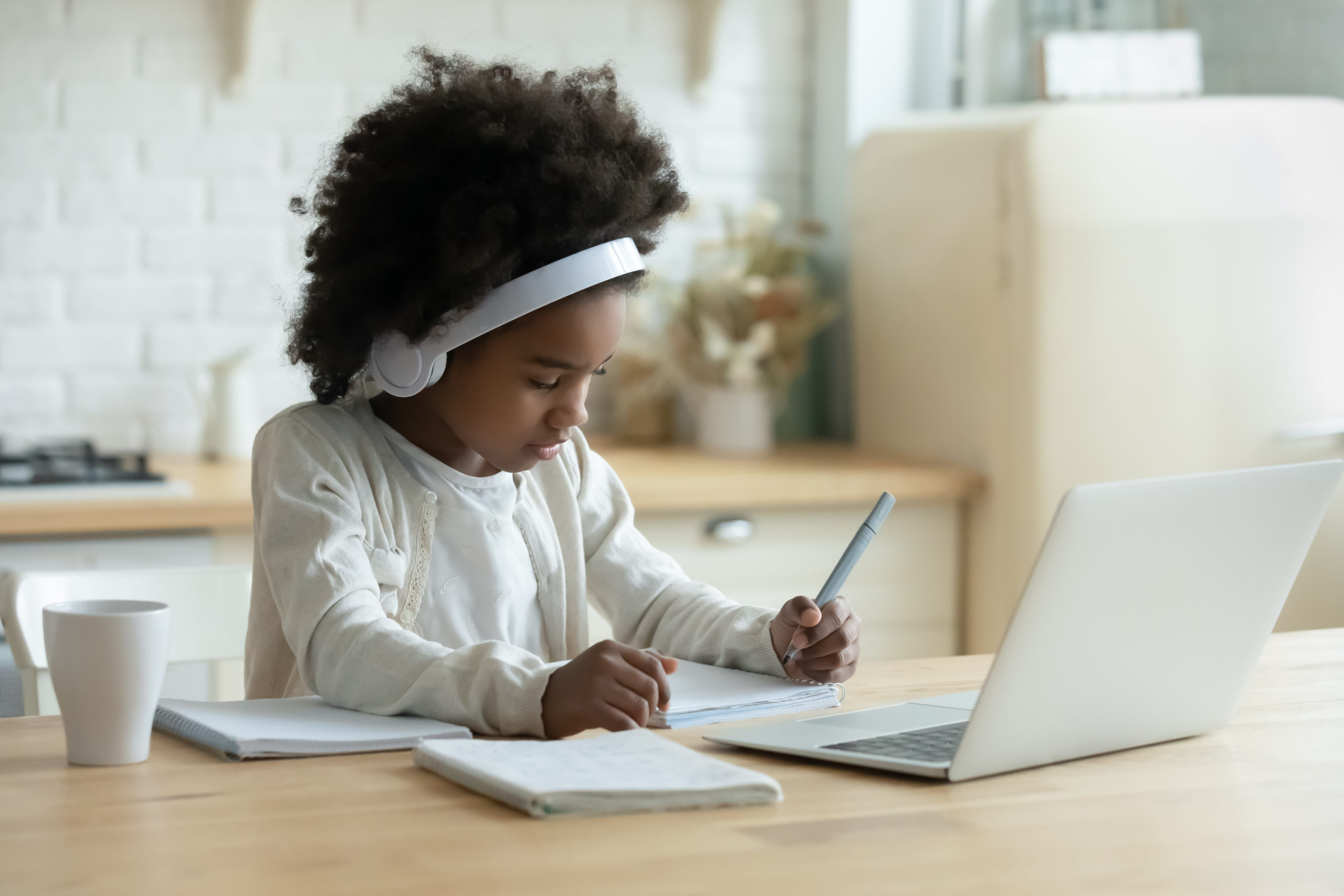 We're all familiar with the phrase "uncertain times." We find ourselves there as a nation, as parents, as people. We're watching history actively develop in 2020 and we don't know what the fast-approaching school year will bring. As the government puts out its recommendations for education and local school districts develop plans for re-opening schools, many families are trying to decide what to do. 

Should I send my child back to their regular school? Should I choose the virtual option from my local school district? Should I enroll my student in a full-time virtual school outside of my school district? There are so many options!
There is also much debate. Looking at social media for any amount of time will give you all the pros and cons of sending your child to school based on medical evidence, opinions and growing concerns of the unknown, so we won't rehash that here. However, if your child or someone in your family is immune compromised, the virtual option is a fantastic choice to avoid exposure to germs. But for others, the choice isn't so easy.
I've been an educator since 2002 and have worked in a full virtual school for the past seven years. Virtual education is new but not "new." We've been refining the craft for over a decade now in Georgia, so let's address the question of "should I choose the virtual school option for my child?" from the considerations of what virtual schooling offers and what is required. Looking at it pragmatically might help you make your choice.
First off, understand that virtual school doesn't mean "homeschool." Traditionally, homeschooling means that families choose their own curriculum, set their own schedules, and develop their own methods for learning. Virtual schooling provides accredited curriculum, certified, highly trained teachers, and expectations that mirror most public schools. This means that if your school district is offering a virtual option or you enroll your child in a public charter virtual school, you will have to meet all the same requirements as if your child was in a brick-and-mortar school, including attendance, adherence to school policies, and state testing requirements.
What virtual schools can provide (among other things):
H

igh quality teachers

 

Access to all the classes your child needs to stay on track

Supportive staff including administrators and counselors

Some clubs and after school virtual activities

Occasional in-person activities for students (outside of pandemic times)
What virtual schools cannot provide:
Access to free meals

Athletics or performing arts

Before or after school childcare

Daily in-person socialization
If your child has special needs requirements or has an IEP, don't write off the virtual school option. Public virtual schools will be able to meet those requirements and give your student the support they need. Also, many public virtual schools offer courses for gifted students, and at the secondary level, can provide AP courses and access to dual enrollment. 
Here are a few things that are required for virtual students to be successful:
Access to reliable internet.

A computer or learning device (many schools will provide these).

A calm learning space away from as many distractions as possible.

A schedule for learning that can be maintained on weekdays (with few exceptions). Keep in mind that virtual schooling does not mean flexibility to decide when your student does their work. They will have a schedule to adhere to.

For you as the parent to be involved also as the learning coach.

Patience. While some virtual schools have been doing this for a while, not all virtual teachers will be veterans. Patience is key as we all learn how to live in these "uncertain times" while providing your child with a high-quality education.
If you're still struggling to decide what to do, research the virtual options in your area. Make sure you look for accredited schools with certified teachers. You are your child's best advocate and the only one who can make the best choice for your student and your family. Contact your local school district or virtual school in your state with questions!
Jennifer K. Hale is an Assistant Principal at Georgia Cyber Academy High School. She is passionate about student success through high quality teaching and best practices. Originally a history teacher, she is also passionate about helping students to become active, knowledgeable citizens of our nation.
EVERY CHILD WITH ACCESS TO A QUALITY EDUCATION
A quality education is key to a child's future success. Academic achievement paves the way to a good job, self-sufficiency, and the earned success we all want for our children. To learn more about education options in Georgia click here.