Guaranteed Income Subsidizes Poverty And Trivializes Those In Need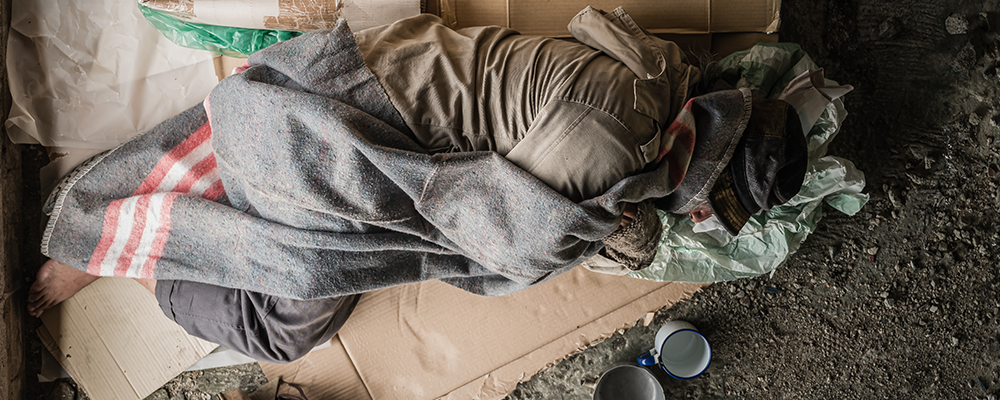 GUARANTEED POVERTY
We need to have a frank discussion about how we view our fellow man and what we want for ourselves, our families, and our neighbors.
At the forefront of this discussion are policies that seem to want to help people. Policies that are labeled "anti-poverty" or expand social services indeed have good intent. However, I suggest these policies often are pandering and dismissive of the value of the person we hope to help. 
For instance, Los Angeles recently set out to become the largest U.S. city to institute a guaranteed income for the poor. On its face, this sounds like a way to help those in need find help. But as we dive deeper we begin to see that we are subsidizing rather than alleviating poverty. It reeks of the idea that we would simply pay off the poor and want nothing substantive for them.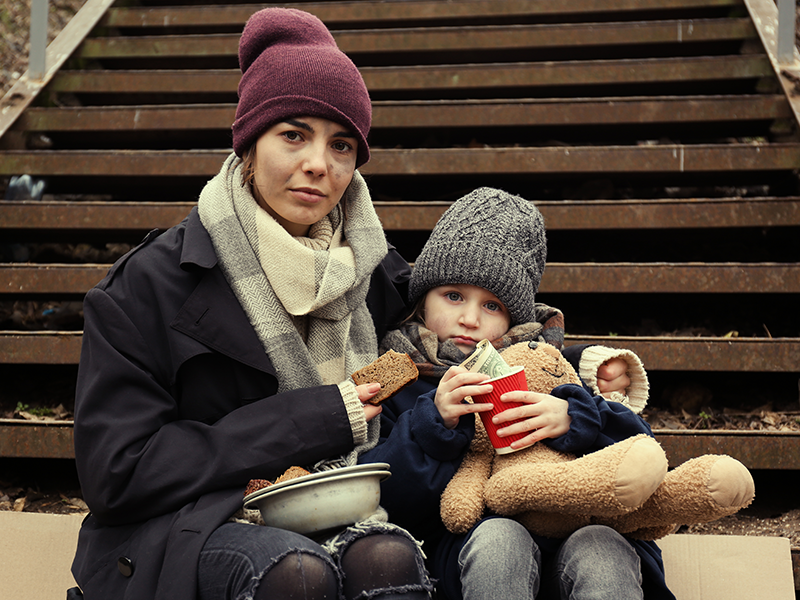 "I just don't think anyone making the rules knows what we are going through."
INTERGENERATIONAL POVERTY STUDY
Understanding how poverty is perceived by those in it, so that we can better understand how to address it.
HOW DO WE VIEW THOSE IN NEED?
We must realize that these actions cause us to look at our neighbor as a purely numerical transaction— a phrase often used to push against the ideas of capitalism, but one resoundingly relevant when we discuss these guaranteed incomes. The idea is that a person who is homeless or without work deserves to only be given a small living wage to simply survive. 
And survive on what? The quality of housing affordable on such services is usually in dangerous areas or ill-suited for long-term living. The quality of food affordable often leads to obesity or unhealthy lifestyles. Yes, they survive but we have afforded them no dignity or purpose in life.
The bottom line is the utter lack of compassion or humanity in this response. The idea that we view fellow humans as so incomplete that we ask nothing of them. This mentality simply says, "You can give us nothing so we will expect nothing of you."
As a society, we have sold this idea as moral or righteous, but we sell short the potential of the people we hope to serve. We have robbed them of being fulfilled and feeling successful.
I am in no way saying that people hold no value unless they have a job. But what I am saying is that everyone has something to contribute and a way to bring value to those around them. More importantly, we desire to contribute and find self-worth in doing so.
DEFINING HUMAN FLOURISHING
We at the Georgia Center for Opportunity refer to this as "human flourishing." We seek to help ensure that everyone has access to it, no matter the circumstances of their birth. In doing so, we understand that flourishing will look different for each person. That is a beautiful thing.

Recently a famous YouTuber, Mark Rober, shared the story of his autistic son. Mark's son will likely never hold a job or be able to do the same things 99% of people will but he still desires to contribute and bring value to those around him. So yes we will need to adapt our understanding of success and human flourishing, but I would challenge us to consider that merely existing is not flourishing. And expecting that you will not flourish shows a severe lack of compassion and empathy.
Compassion requires that we would want more for people. Not merely enough material possession to be appeased but to truly desire for human flourishing.
On the opposite end of flourishing is merely surviving with no hope or want for more. Hopelessness occurs when we expect nothing from someone.
This is why we must look at policies that do more than simply address a felt need. We must build systems that restore and promote dignity and purpose. They must not trivialize human value to a monetary transaction. Instead, they must instill hope, purpose, and an expectation of human flourishing.
BE PART OF BRINGING OPPORTUNITY TO OTHERS!
Each dollar you give is doubled and goes to support efforts to expand opportunities throughout Georgia.