GCO launches anti-poverty policy site as part of Alliance for Opportunity project
Alliance for Opportunity announces new policy roadmap to reduce poverty
The Georgia Center for Opportunity launched a resource that provides key policy recommendations for reducing the number of people in poverty as part of their newly formed Alliance for Opportunity project. The recommendations are based on creating generational transformation in Georgia, Louisiana, and Texas, but the policy implications can be applied nationally as well. On the website, policymakers will see an explanation of how the safety net is failing, the path forward, and practical policy options that state leaders can act on now to advance a comprehensive and transformative safety-net reform.
The Alliance for Opportunity is a collaborative initiative between the Texas Public Policy Foundation (TPPF), the Pelican Institute for Public Policy (Pelican Institute) in Louisiana, and the Georgia Center for Opportunity (GCO). It is designed to promote solutions and build the political will to present and advance a comprehensive and compelling plan for reform to alleviate poverty by allowing people to find work and opportunities that will lead to a flourishing life.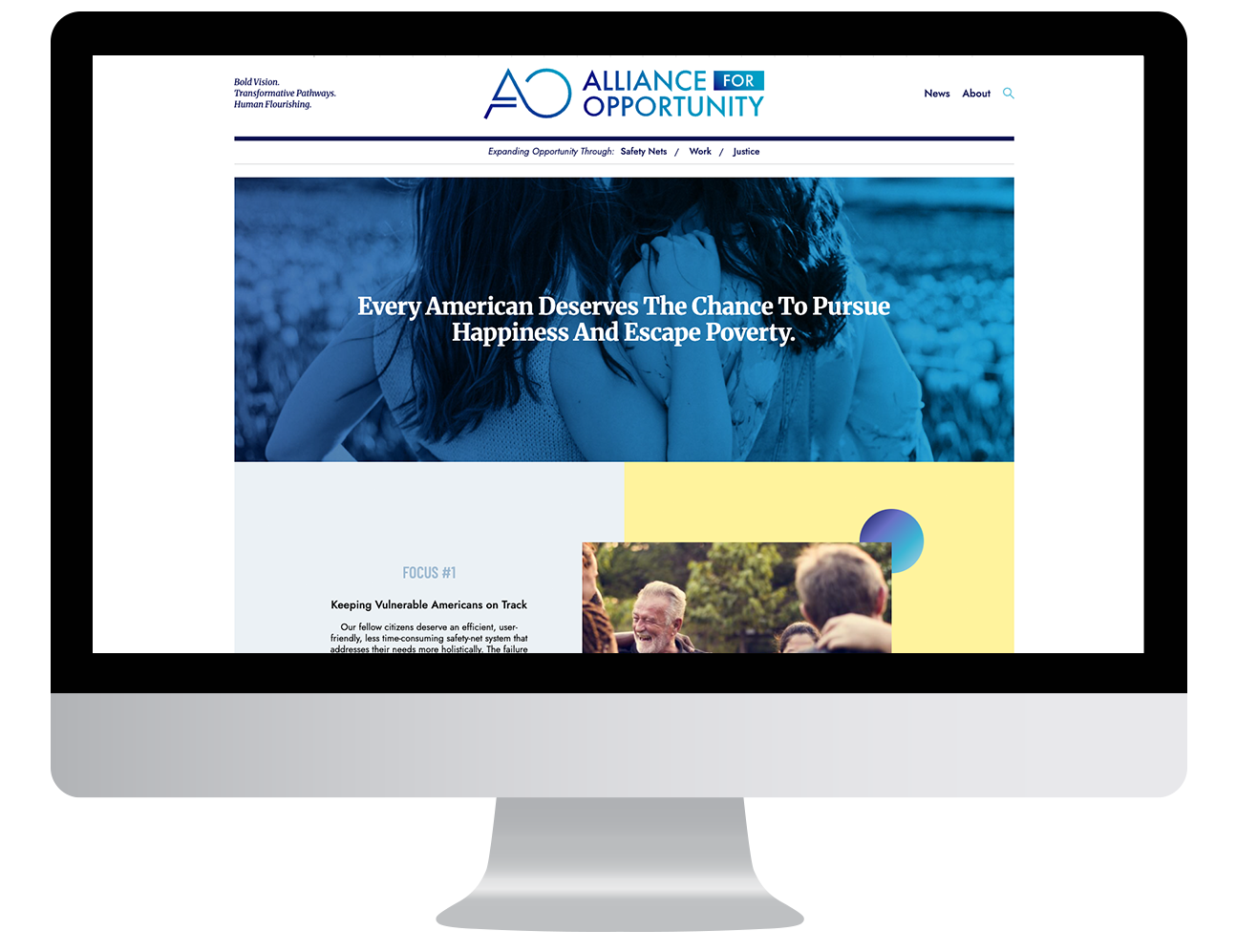 The Alliance for Opportunity is focused on a mission to reduce those in poverty by 1 million over the next 10 years.
According to 2020 federal Supplemental Poverty Measure numbers, Georgia had 1,383,000, Louisiana had 869,000, and Texas had 3,601,000 residents in poverty.
The goal of the Alliance for Opportunity is that over the next 10 years, we reduce the number of people in poverty (defined above) by 20% in each state. That means 1 million people out of poverty: 276,600 people in Georgia, 173,800 people in Louisiana, and 720,200 people in Texas.
"We couldn't be more thrilled with this new online portal that will be the go-to place for policymakers to find solutions to the most pressing poverty issues in our culture today," said Randy Hicks, president and CEO of the Georgia Center for Opportunity. "Simply put, the U.S. safety net needs a paradigm shift. Our low-income neighbors deserve to move out of dependency, find lasting self-sufficiency, and flourish. The status quo is unacceptable."
You can read the full press release from the Alliance HERE.