Could inflation be a persistent problem for the foreseeable future?

The CPI is up over 7% over last 12 months
Today, the U.S. Bureau of Labor Statistics announced that in December the Consumer Price Index (CPI) rose 0.5% on a seasonally adjusted basis. The CPI is up 7% over the last 12 months, not seasonally adjusted. That is the largest 12-month increase since 1982.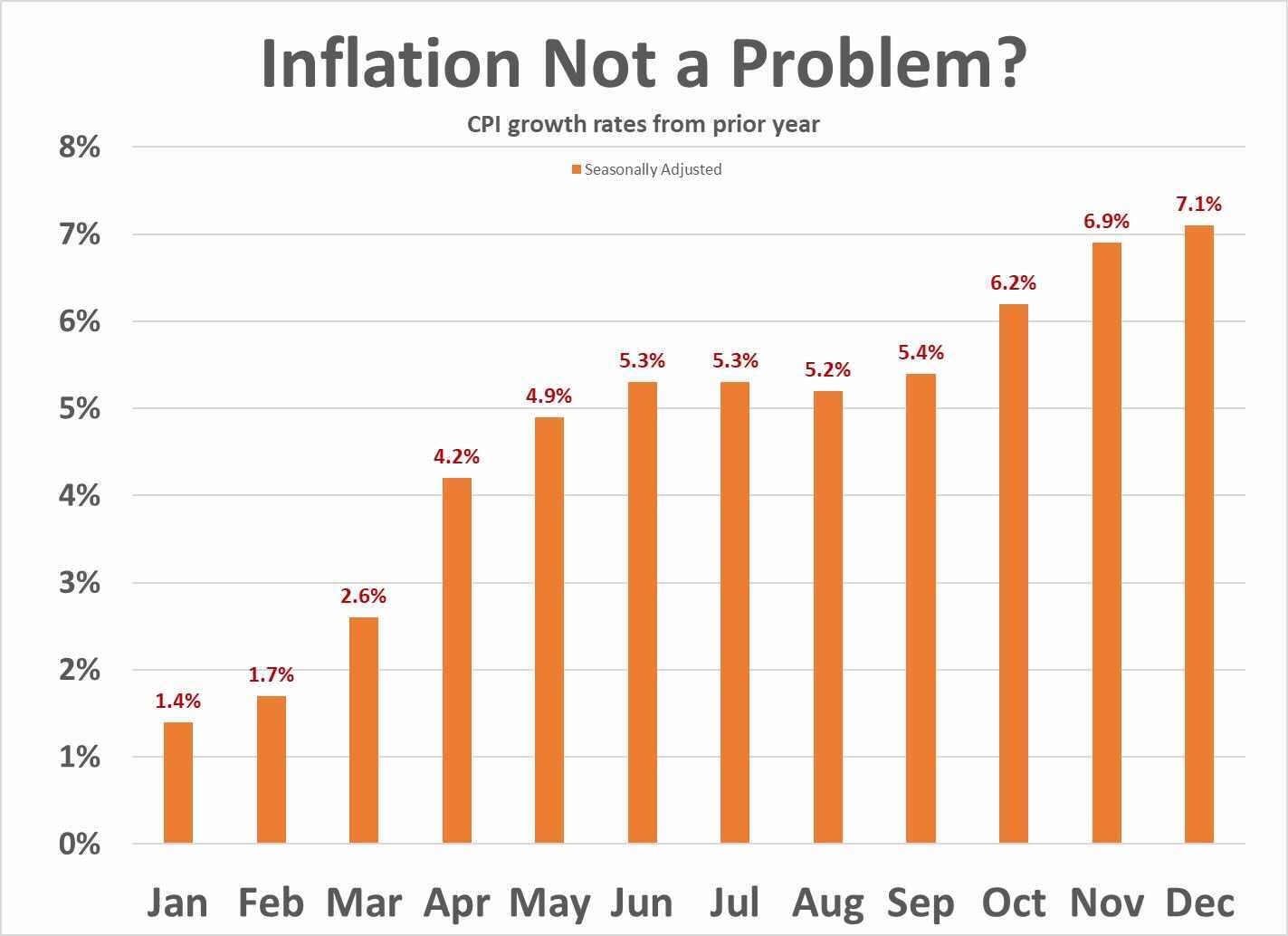 Georgia Center for Opportunity's take:
 "Pundits are breathing a sigh of relief after the latest CPI numbers landed because they weren't worse than expected, but optimism may be misplaced," said Erik Randolph, GCO's director of research. "The problem is that we've established a new floor for prices that likely won't go down in the coming years. Those impacts are most acutely felt in the areas that hit the pocketbooks of the lower income the hardest, such as food, rent, and energy. Now, it's more important than ever to avoid pumping more stimulus into the economy that will only worsen the problem. Doing so could make inflation a year-in, year-out persistent problem for the foreseeable future."