Breakthrough 2019's Education Panel – Building Student Networks
The first step in the Success Sequence is to get a good education. On Wednesday, September 11, attendees at Breakthrough 2019 heard from an outstanding panel describing how schooling is key to expanding opportunities for the impoverished in Atlanta and across Georgia.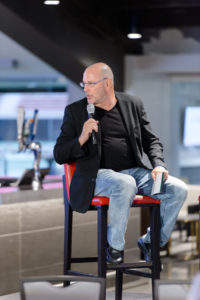 Philip Ross, of Bright Futures Academy, shared with us how he serves his 80 students in one of the most crime-ridden zip codes in the nation. Beyond the basics of a sound education, the goal is to prepare students for the workforce with solid soft skills. "The practical life skills are paramount to success for these young people. If you don't know how to dress for an interview, shake a hand, and carry on a conversation with a peer in the workplace, you are not going to climb the ladder. You might not even get on the ladder," Philip said.
Ana Rector, of Youth Entrepreneurs, shared an exciting statistic: 30 percent of her graduates go on to start businesses of their own and employ others. Her organization's chief goal is to encourage students to think entrepreneurial—even if they don't launch a business, that type of thinking will benefit them and their future employers. "Most of our magic happens outside of the classroom—that's where we believe students learn and thrive, and they really figure out where they fit in the world," Ana said.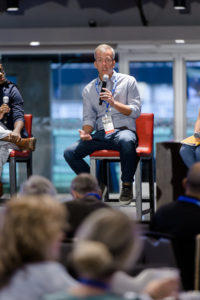 Jim Hollinsworth, of the Path Project, noted that since his organization's founding in 2010, the graduation rate in the troubled neighborhoods they serve has jumped from 45 percent to 90 percent. "The biggest challenge we see for students to graduate is simply having people who believe in them," Jim shared.
There is a lot more about Breakthrough 2019 yet to come. Stay tuned for more videos and recaps in the near future. And be sure to sign up for our newsletter to get updates as they become available.