Importance of Family
At GCO, the impact area of Family, we always need volunteers. Since  we devote much of our time and efforts to family, we enjoy hearing what about family inspires people to volunteer.  
Eda Beacham is a current volunteer for GCO and we wanted to share her story with you.  Let us know in the comments what strength and or similarities you have in common with Eda. We invite you to send in stories about your family, too. 
Eda's Inspiration
The makeup of my family has changed over time. Through marriage, divorce, birth and death, there has been an ever-changing clan at the Thanksgiving table. The birth of nieces, nephews and our own two sons added to the joy; and the passing of my mom and later, my husband, brought sorrow and some empty chairs. Then the grandchildren came, and they filled the empty spaces with laughter and love. The cycle continues today with this next generation, as it does in most families.
Families are always changing, but what holds them together? For me, it was my mother and her eternal optimism. Her life was not easy, but she always believed things would get better. With a limited education, she worked hard and put all her love and determination into raising a family. She came through the Great Depression and WWII, so she knew how to stretch a dollar and "make do." She taught us values like hard work and sharing with others. She believed in God and made sure we went to church.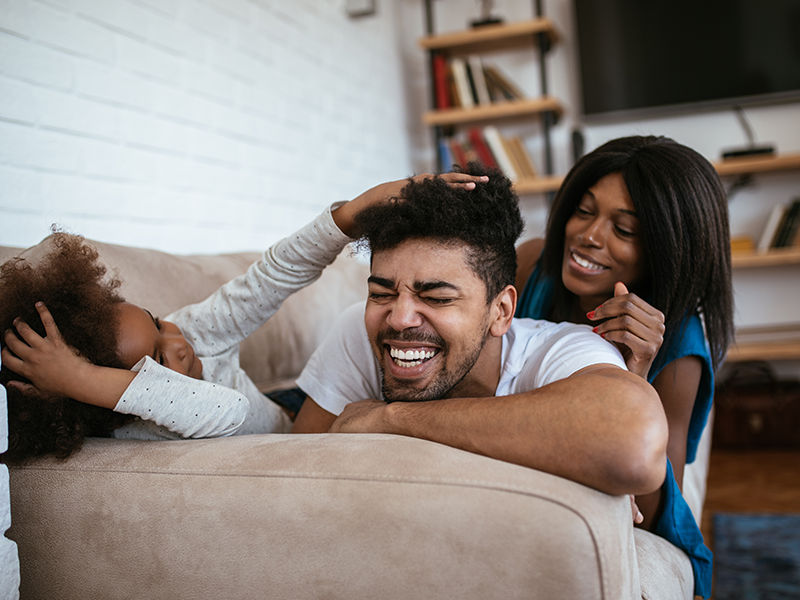 Our family will likely have the greatest impact on our lives and play a critical role as we grow throughout our lifetime. 
Creating strong family bonds and healthy family relationships is key to family wellness, mental stability, and physical health.
Learn more about free tools and resources available in the community to strengthen your relationships. 
Overcoming Circumstances
When my dad left after 27 years of marriage, Mom's faith took on a new freshness and devotion; and she ventured out in search of where she could be of service. She decided to sell everything and move into a home as cook and housekeeper for a man who had survived a brain tumor, but was left with the mind of an eight-year old. After this gentleman passed away, my mom began to dream about a little piece of land in the country where she could put down new roots and serve.  She found a small tumbledown house on two acres, so she  went to work making it a home. While working full-time in the nearby little town, she hosted home Bible studies, planted big gardens every year, served scrumptious down-home meals to family, friends, or whoever came by, and took in few strays along the way. Even though my mother never made much money, she found a way to help people who were down on their luck – a friend or family member who was out of work and needed a place to live, a relative in prison who received encouragement and hope from her letters, families who needed food or money in a crisis. In what turned out to be my mom's last year, just shy of 66 years old, she had taken in her first foster child, a young teenage girl. My mother never stopped dreaming; she never stopped giving. And Mom saw her dreams come to life.