Recapping an amazing Breakthrough 2019!
On Wednesday, September 11, nearly 200 community leaders, nonprofit practitioners, business people, and concerned citizens gathered at Mercedes-Benz Stadium in downtown Atlanta for one unifying purpose: To find solutions that restore dignity and hope to the most vulnerable in our society.
Renewing civil society
In a particular highlight, American Enterprise Institute President Robert Doar and best-selling author Tim Carney discussed how to reverse the breakdown of civil society and community in modern America. Attendees were also treated to insights from on the key question of how to measure nonprofit effectiveness from Heather Reynolds, managing director of the Wilson Sheehan Lab for Economic Opportunities at Notre Dame. 
Employment
We also heard from community leaders working hard on the ground level to help as many Georgians as possible achieve the Success Sequence.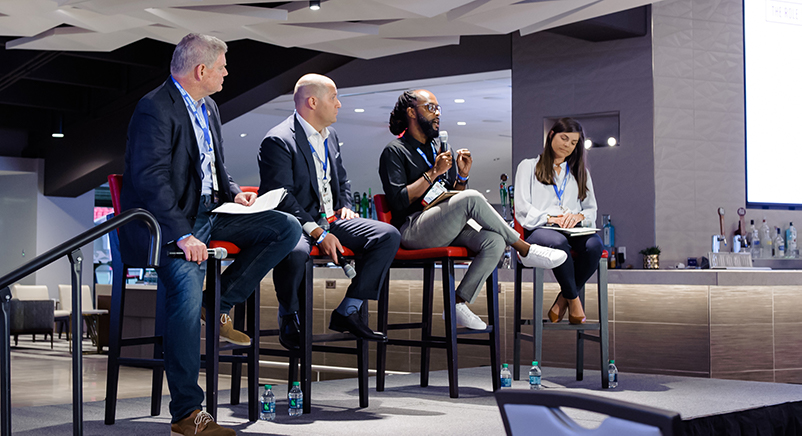 Employers such as Southwire and its 12 for Life apprenticeship program are reaching thousands of at-risk youth. By 2019, the program has graduated over 2,900 students and had an immense impact on Carroll County, Georgia, helping to increase the high-school graduation rate from around 60 percent to in the 90 percent range.
We also heard the heartwarming story of Michael Jones and Thrive Farmers. Jones founded the for-profit business to not only provide top quality coffees and teas, but to ensure the farmers who grow these crops are fairly treated and compensated.
It's challenging to adequately address employment without talking incarceration and prisoner reentry, so we also heard from Doug Ammar of the Georgia Justice Project on smoothing pathways to careers for ex-offenders.
Education and family
Attendees heard key ideas on how to strengthen the first step of the Success Sequence—get a good education—from leaders at organizations and schools like Youth Entrepreneurs, the Path Project, and Bright Futures Academy.

Rounding out our time together, we were inspired by change-makers closer to home—leaders at FaithBridge Foster Care, Connections Homes, and Foster Care Alliance who are committed to the goal of finding a loving home for every foster child.
Breakthrough Going Forward
There was a lot of great conversations and we will be posting full session videos in the near future.  Stay tuned and be sure to sign up for our newsletter to get updates as they become available.