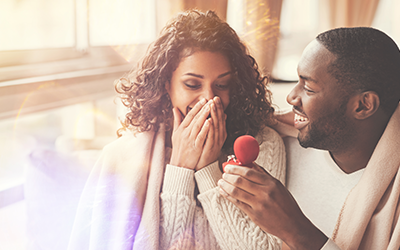 Op-Ed: We don't need to rely on elections to do good in our communities
This election season has been the most rancorous of our lifetimes. Is anyone surprised? We've come to expect the unexpected in 2020, a year that has seen searing social strife, suffering and pain through the COVID-19 pandemic. Our political and social fabric is badly damaged.
But in the midst of a chaotic political season and the suffering of so many, I'm reminded of this simple truth: the most impactful changes occur in our homes, neighborhoods, and communities. It is a model we live our lives by each and every day at my organization, the Georgia Center for Opportunity. We know the role of government is important, but it is in our communities where lives are formed and, when things go badly, where lives are transformed. And it's there that neighbors, businesses, communities of faith, schools and nonprofits can come together in local unified action.
Politics and policy do matter, but ultimately they are not the main driving force that moves the needle when it comes to people's lives. That must come from you and me, rolling up sleeves and working alongside others who may or may not have voted like we did, but who share a belief that everyone deserves the opportunity to achieve a better life, regardless of their race, the circumstances of birth, or past mistakes.
I'm thinking of women like Latesha Jackson, a Columbus native and single mother of four. She struggled for years in poverty, cycling between periods of unemployment and low-paying jobs in the service sector before a local cooperative of nonprofits, businesses, and schools known as Hiring Well, Doing Good helped put her on the path to a four-year degree.
My mind also goes to men like Kevin Johnson, a convicted felon who was looking for a second chance after paying his debt to society and spending years behind bars. He found it with Columbus Water Works, a company that has as a core value the need to give second chances. Kevin is now employed there and has hope for a better future.
My challenge to my fellow Georgians is this: what steps can we take today to begin impacting our neighbors for good and healing our national wounds? Don't think about what government should or shouldn't do. Think about what you can do. Because in the end, no one needs to wait for election results or government action in order to serve their communities. And no one needs to let election results keep them from doing good on behalf of others.
The road won't be easy. It will take hard work. It's far easier to stay in our silos and echo chambers, harshly judging our political enemies. But the far better path is one of service, care and compassion that restores human dignity and empowers everyone to live up to their potential.
As we live through the coming days, weeks, and months, let's let our lives match the high standard set by Georgia's earliest founders, who took on these timeless words as their motto: not for self, but for others.
Full Article First Appeared in The Center Square