Could coronavirus unleash virtual learning?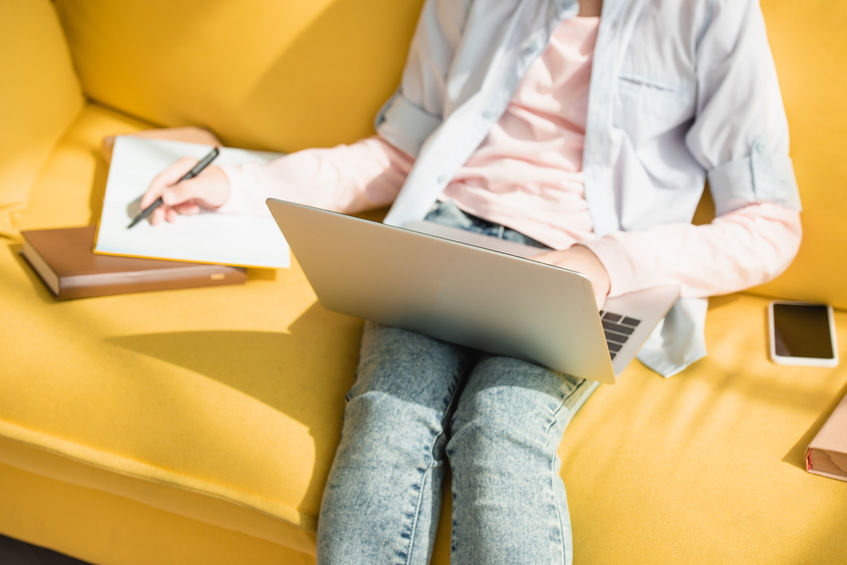 This week we are celebrating Teacher Appreciation Week across the U.S. A lot of parents today find themselves in the unexpected role of teacher. In fact, we're in the middle of the biggest virtual learning experiment in American history. It was recently announced that Georgia schools would be closed through the remaining school year, meaning school classrooms won't open again until August 10. Experts are warning that mass school closures threaten kids' academic social lives, not to mention their psychological well-being.
To cope, school districts are moving to virtual learning. But many schools are ill-equipped for this sudden and dramatic shift. One analysis of 82 school districts found that "most districts are still not providing any instruction."
It's time for education to look different
Our current school system was designed for the Industrial Age. As Kerry McDonald of the Foundation for Economic Education writes, "As factories replaced farm work and production moved swiftly outside of homes and into the larger marketplace, 19th century American schooling mirrored the factories that most students would ultimately join. The trouble is that we have left the Industrial era for the Imagination Age, but our mass education system remains fully entrenched in factory-style schooling." 
To expand virtual learning, we will need to:
Help students develop digital literacy skills

Better train teachers to implement lessons in a digital environment
Equity concerns
One of the biggest reasons why more public schools haven't moved to online learning is equity concerns. As National Public Radio reports, "Just over half of the nation's public school children are from families considered low-income, and an estimated 12 million lack broadband Internet access at home."  The National Center for Education Statistics reports that about one-quarter of students below the poverty line have no access to the Internet or, at best, dial-up access only.
Aside from income, geography is another factor, with students in more rural areas having less access to Internet services. What's more, poorer school districts might not be able to offer take-home technology to students in the form of iPads and laptops.
There are a number of steps Georgia school districts may take to address the disparity right now. Much of it has to do with the proper allocation of educational resources: What about buying a tablet device or laptop for every student in Georgia? Ensuring that every home has broadband access? These are only a few of the strategies that Georgia could implement.
The age of virtual learning
Imagine this: Fall 2020 rolls around and coronavirus is still running rampant. Schools are still closed. Will we delay education for these kids indefinitely? The answer is obviously no. That means we need to begin looking at education differently: Through a technology-focused lens that centers on individualized ways to educate students.
Looking to the future, Georgia needs a renewed focus on the virtual classroom after the crisis abates. Even before the COVID-19 pandemic, virtual learning was well on the rise and the wave of the future. What would the current crisis look like had we focused more heavily on expanding access to virtual learning?
The truth of the matter is that virtual learning options are abundant and growing. Khan Academy is a free resource bank of online courses, lessons, and practice tools. Duolingo is a free way for kids to learn a foreign language. The Smithsonian has an online hub of digital resources from across its museums, research centers, libraries, archives, and more.
To be clear, virtual learning can and should grow, but it's not the right fit for everyone. The goal should be to create an education infrastructure focused on the needs of individual students. For some families, that will be brick-and-mortar schools. For others, a virtual learning environment. And for still others, the key to success will be blended learning, combining virtual learning with traditional classroom time.
What the coronavirus pandemic has shown us, however, is that we are still woefully behind on creating a truly effective virtual learning environment.