EVERY Kid In Georgia Deserves
A Quality Education
500,000
Need Our Help To Get It.
Sign up for our Insider Email

and get the latest updates on efforts to expand education options in Georgia!
By joining our email list you will receive updates on how you can help move education forward in Georgia. You will learn about what is happening at the capitol and learn about informational meetings with officials who are working to address the educational access issues at a state and local level. 
Add
your name

to the list.
Is Your Student in One of
Georgia's Failing Schools?
Georgia's Failing Schools Is A
Widespread Problem
The issue of failing schools is affecting all types of communities across our state. According to the state's own assessment, at least 500,000 kids are limited to schools that are failing or underperforming, making it more important than ever to create education alternatives that will better prepare them for work, relationships, and the real world.
This interactive map allows you to zoom in on a scpecific county or school to see which schools have been ranked by Georgia's Department of Education as having a D (yellow) or F (red) grade.
Solution for A BETTER EDUCATION
Every Child Able To
Access Quality Education
We have long advocated for children to be able to access the education that best fits their needs. Each child and family is unique which means that each child learns in different ways. While most will find what they need in public schools, we must open up options to parents and kids seeking unique education options.
What Options Are Currently Available to Parents?
While the fight for quality access is far from over, there have been some victories that have opened up education choice in our state.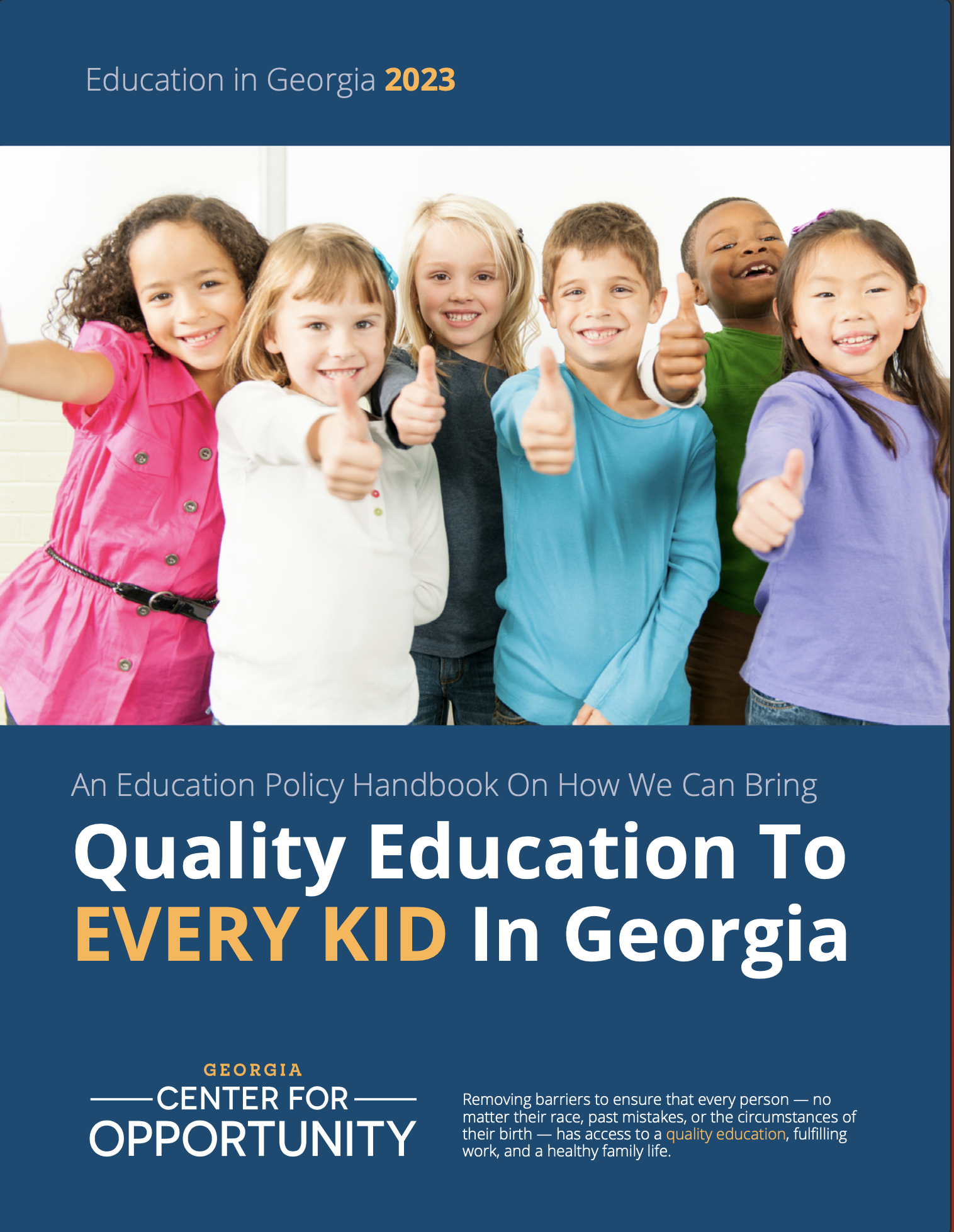 Add
your name

to the list and find out what is being done to expand opportunity in Georgia!
Latest Georgia Education Headlines
Too many of our students are locked into failing schools. While it is great to see efforts to address these issues happening with the DOE, far too many students will be hurt while we right the wrongs in education.
The increase in enrollment once again shows that parents are looking for options, the question is how will we respond to the demand.
Want to hear about other areas of our work?
Sign up to receive updates to your inbox
We'd love to hear from you!
Sign up to receive updates to your inbox
Copyright 2022 Georgia Center for Opportunity.