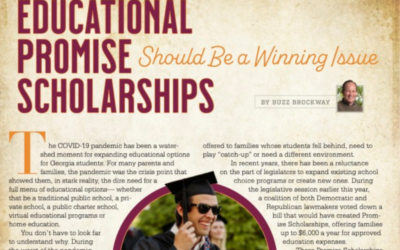 The COVID-19 pandemic has been a watershed moment for expanding educational options for Georgia students. For many parents and families, the pandemic was the crisis point that showed them, in stark reality…
Young Voices commentator Joshua Crawford joins Stacy Washington on SiriusXM Patriot to explain how reining in violent crime helps those who need economic opportunity. Broadcast Monday, October 17th, 2022.
The country has not conquered inflation, and it has become ingrained in our economy, the research director of a leading Georgia policy group said.
Businesses are moving out of cities and neighborhoods with rising crime rates. By abandoning these high-risk locations, these businesses take with them any job opportunities they provide to poorer residents.
Josh Crawford joins former Trump advisor Ja'Ron Smith in the launch of Public Safety Solutions for America, an alliance of non-profit organizations and leaders with a smart-on-crime approach to improving public safety.
The U.S. Department of Education has awarded a nearly $38.3 million grant to fund the expansion of charter schools throughout Georgia.
While the July and August Consumer Price Index numbers show "inflation has stalled," a Georgia expert warns that "we're not out of the woods yet."
Georgia ranked 14th in the nation for its educational freedom, according to a new index from the Heritage Foundation.
Buzz Brockway, a former Republican legislator from Gwinnett, is vice president of public policy for the right-leaning think tank Georgia Center for Opportunity, which promotes school choice.